Need help with the product? sales@healingpsoriasis.net

Distributed by Bio Neo Development Group
P.O.Box 6033, Herzeliya, Israel 46159
+972-9-9515092 info@bioneo.co.il
Toll free number 1-(800) - 381 - 9963 US and Canada.





PSORIASIS IS OFTEN NOT EVEN
CONSIDERED IN CHILDREN BECAUSE
THE AVERAGE AGE OF ONSET IS 28
YEARS.
ROUGHLY 80 MILLION PEOPLE SUFFER FROM IT.
BETWEEN 150,000 AND 260,000 NEW
CASES ARE IDENTIFIED EACH YEAR IN
THE UNITED STATES.
>>Click to learn more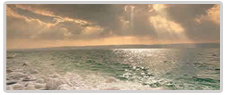 World Wide Comments